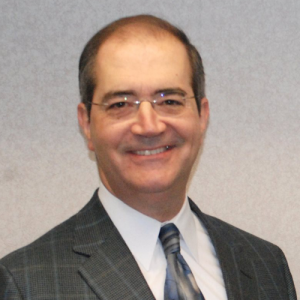 Dr. Sheehan is a Syracuse native. He completed his undergraduate studies at Le Moyne College and, additionally, his undergraduate medical studies at the Upstate Medical Center, in Syracuse. Subsequently, he completed his Internship and Residency in Internal Medicine at the Allegheny General Hospital in Pittsburgh, Pennsylvania. After residency, he did one year of fellowship training in Infectious Diseases at the University of Pittsburgh Medical Center.
Following this, he decided to change his direction by completing a three-year integrated Fellowship in Allergy, Clinical Immunology and Rheumatology at the Strong Memorial Hospital in Rochester, NY.
Dr. Michael Sheehan joined his father's practice in Syracuse in 1994 and has been seeing patients ever since.  He now only practices Allergy and Clinical Immunology, specifically dealing with Immunodeficiency. Dr. Sheehan is Board Certified in Internal Medicine, Allergy and Immunology. He is a member of the American Academy and a Fellow of the American College of Allergy, Asthma and Immunology. He has broad clinical experience in patient care. His hobbies include, music, photography, gardening, cooking and reading.